Vancouver
Interested in an Informational in your City? Please contact the office for more information.
CHOICES 2018
September 19-23
October 17-21
November 14-18
Giver I & II 2018
September 21-23
October 19-21
November 16-18
SUPER CHOICES 2018
October 22
South Thompson Inn
Kamloops, BC
SUPER GIVERS 2018
October 26-28
South Thompson Inn
Kamloops, B.C.
BC KIDS CAMP 2018
July 23-29, 2018
Sts'ailes Lhawathet Lalem (formerley Chehalis Healing House) Agassiz, British Columbia
Elaine Nelson
Phone: (604) 536-3900
Elaine Nelson is the Office Manager of Vancouver Choices. She attended Choices in June 2005 and quickly attended all the Choices programs in order to aptly assist anyone in learning about Choices programs. Elaine is always ready to assist Choices graduates and future Choices graduates with her "can-do" attitude.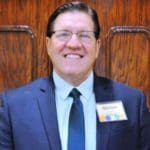 Marion Boggs
Phone: (318) 355-8381
In 2000 I was 38 years old and at the lowest point in my life. I was invited to Surrey, BC to attend a five day seminar. Little did I know that those five days would change my life forever. I was given a set of TOOLS to rise above my past. I learned truths such as, "just because I have failed does not mean that I am a failure". These TOOLS also helped me to become a better husband, dad, and "Gampaw". During this time I also met my friend and mentor, Thelma Box. She has inspired my definition of LOVE, "When someone knows the worst about you, believes the best in you, and sometimes gives you a chance."
I challenge you to give yourself a chance at the greatest gift you will ever give yourself, the gift of Choices Seminars. YOU DESERVE IT!
NEW LOCATION!!!!
All Vancouver Choices, Givers I and Givers II Seminars are held at:
Harrison Lake Hotel
190 Lillooet Avenue
Harrison Hot Springs, British Columbia, Canada
(604) 796-5555 Toll Free 888-265-1155
For more information or to make your reservations by phone contact:
Choices Seminars
#9199 Regal Bay Road
Halfmoon Bay, BC V0N 1Y2
604-536-3900 Fax 604-536-3369
Email: Vancouver@ChoicesSeminars.com
RELATIONSHIP TRAINING
TBA